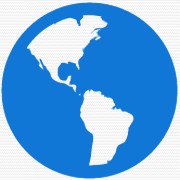 Titan Cloud licensing allows you to run SPACE GASS from anywhere, without having to worry about network connections, roaming licences, registration issues and the like. The only technical requirement is that you need an Internet connection. You also need to have an active maintenance subscription.
Titan Cloud lets you operate SPACE GASS in stand-alone mode or as a floating licence that is shared between users without the need for a connection to your office network.
SPACE GASS itself is still installed on your local computer(s) but the licensing is managed on the cloud via your Internet connection. This means that you can have SPACE GASS installed on your laptop and you can move around and be running it from anywhere. Communications with the cloud are quite small and are kept to a minimum so that there aren't any delays or lag when you are operating SPACE GASS.
You can log into the Titan Cloud Internet portal to see which of your SPACE GASS licences and modules are in use at any time. If you are the Titan Cloud administrator for your organization then you can also manage the licence sessions of your SPACE GASS users.